What We Do
We create effective SEO strategies that are proven to help your brand outrank the competition. Over the years we've ranked hundreds of websites on top of Google for very competitive keywords worldwide.
Target the Right Audience
Digital Presence helps you target the right audience by only marketing to people interested in what YOU have to offer hence improving your site's CTR & Conversions and making a cost-effective Marketing campaign.
Engaging Social Media Campaigns
Our solid social media campaigns engage your followers and help put a "face" with a name, which builds trust between your brand and would-be clients.
Increase Traffic, Leads & Sales
Our effective online marketing campaigns help increase your brand's ROI by generating new traffic, driving more leads, generating more sales and revenue.
Complete Digital Marketing Strategies
We offer complete digital marketing strategies that help you not only reach, but also surpass your online marketing goals. We also provide a monitoring service that ensures the effectiveness of your campaign every step of the way.
Increase Online Visibility & Get Found
Our digital marketing strategies put your brand in the forefront of your industry to increase its visibility and help would-be clients in various markets easily find your brand.
Digital Marketing & SEO Case Studies
Clients We've Worked With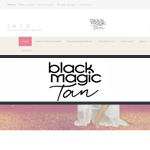 Research
Each one of our custom digital marketing campaigns begins with a full assessment of the client's website as well as indepth competitor analysis, market research and keyword mapping. We also work closely with our clients during this initial phase to determine their marketing goals and discuss how we can build upon their current marketing campaigns already in place. Alternately, we show them how we can create a new marketing campaign from scratch to not only meet, but exceed their digital marketing goals.
Create The Strategy
We use the data compiled from our research to create comprehensive SEO and digital marketing strategies that are perfectly aligned with our client's current marketing situation and future marketing goals. We realize there is no one size fits all plan when it comes to digital marketing. That's why we consider every aspect from every angle to ensure we only create informed, well-planned digital marketing strategies that are results-driven.
Implementation
Once the strategies are created, they are systematically implemented to maximize their effectiveness. We factor in historical records, seasonality and state of the market and what the prioirities are. We monitor the performance of the strategies and apply tweaks to address the weak points and enhance the strong points – to ensure the best possible outcome.
Report & Recommendation
At the end of the monthly campaigns, we provide detailed reports measuring the performance of the campaign, the improvements made, how many goals we've reached, online traffic, the amount of leads and conversion. We also provide recommendations to the clients that will help increase the campaign's performance, whcih allows them to make informed decisions about their brand's future.
Digital Presence are the best in the business when it comes to Search Engine Optimisation. They have ranked our website LeMotion from no where to high Page 1 of Google in just 6 months and now we are getting a lot of traffic & leads.

April 2016 by

Leon T.
Digital Presence have achieved amazing results for Guvera. Their experience & knowledge within the SEO space is second to none and they are very passionate & dedicated. I would highly recommend them to anyone looking for outstanding & top organic search results for their business.

June 2012 by

Rob H.
We love the work that Louie and Digital Presence have done for Australian Radio Towers. We have witnessed outstanding results from the SEO campaign instantly! They were able to achieved TOP rankings on most of the keyword phrases we targeted. We strongly recommend Digital Presence for Digital Marketing & SEO work"

October 2014 by

Andrew P.
Thanks for all the great SEO work your company has done for Hobbysew. Since we have started with your company, we have seen our presents dominate Google Page One. This has resulted in massive increase in traffic, and tripling of our sales. Thanks - and look forward to continuing our progress into the future!

August 2016 by

Chris C.
<
>